Times and Location
Service @ 3PM Every Sunday
Meeting at Northgate Church
220 Main Street, Halset, TX 76052
That's probably why we make such a close community, because we're all sort of limping through life and growing in grace. We're not evaluating you when you walk in: we're glad to see you! Don't worry about having to measure up or fit in. None of us really measure up. We're just following Jesus together.
Haslet Bible Church began meeting only a few months ago. There are no cliques or curmudgeons here. We really are just regular, friendly people. Like you, we're working hard, fighting for healthy relationships, looking for encouragement, and glad to have some friends who share our faith in Jesus.
We worship Jesus, study the Bible, and encourage each other in simple terms you'll be able to connect to your daily life. We believe and teach what the Bible actually says and why it matters—no pointless traditions, no empty hype sessions, no droning or irrelevant lectures, no pious arrogance. We open the Bible and apply it to real life in the twenty-first century.
Honestly, religion has let a lot of people down. Religious structures and systems are confusing, complicated, and often depressing. If you're weary of religion, that's okay. There is nothing we can "do" to make God love us. He already does. We would love to help you move from "being religious" into enjoying an authentic relationship with Jesus Christ.
We are delighted to provide quality childcare for infants to 3rd graders.
To ensure your child has a safe, enjoyable experience, Haslet Bible has implemented a number of safety measures including — among other things — carefully screening all volunteers and sanitizing the toys and play area after every service.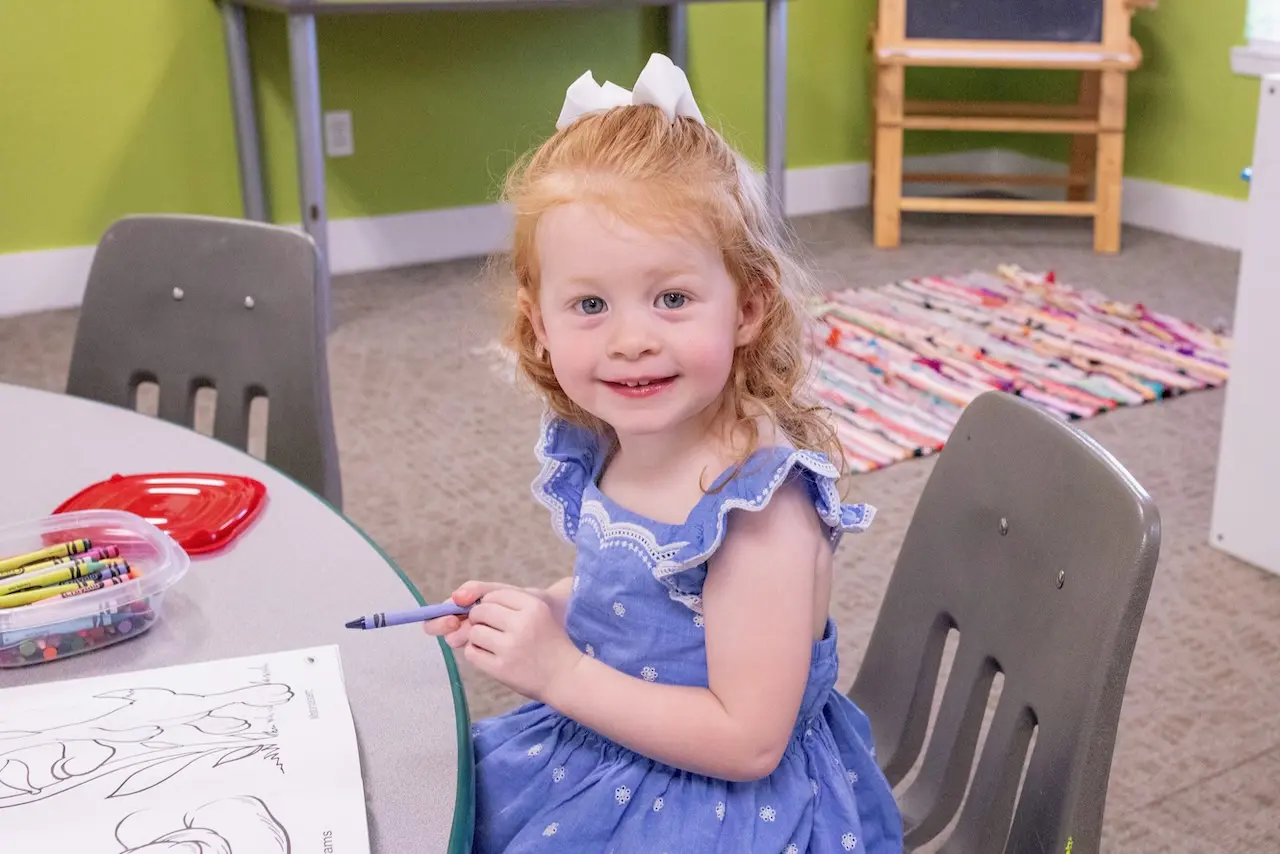 What should I wear?
You should wear whatever is comfortable for you. There is no dress code or expectation.
How long is the service?
You'll find that our service is usually 60-70 minutes long.
Will I be asked to give money?
No, you are not expected to participate in any financial giving. Jesus teaches His followers to worship Him with all that He entrusts to us, including money. Any gifts someone may give should flow from an inner desire to worship Jesus in this way.
What does Haslet Bible Church believe?
Haslet Bible is a non-charismatic, non-denominational church. We affirm that Jesus is God and that He is an eternal, co-equal Person of the Trinity with the Father and the Holy Spirit. We believe the Bible was given by God and is our final authority for all matters of faith and practice. For more details, please see Our Beliefs.